Top Oil Changes Service in Dubai, UAE
Rapido Garage is one of the leading Auto maintenance specialists and car workshop in Dubai. We provides car maintenance services in Dubai & follow standards set by international car manufacturers. As a team, we have 30 years of industry experience, knowledge, and customers' trust that we uphold with aplomb. Cars are our passion – from Audi, BMW, Porsche, Mercedes Benz, Mini, Rolls Royce, Bentley, to Volkswagen, Land Rover, and Jaguars – we look after the best cars in the business in the best way possible!
What is included in the Rapido Garage:
Preventative Maintenance, Diagnostic Services and Auto Repairs in Dubai, UAE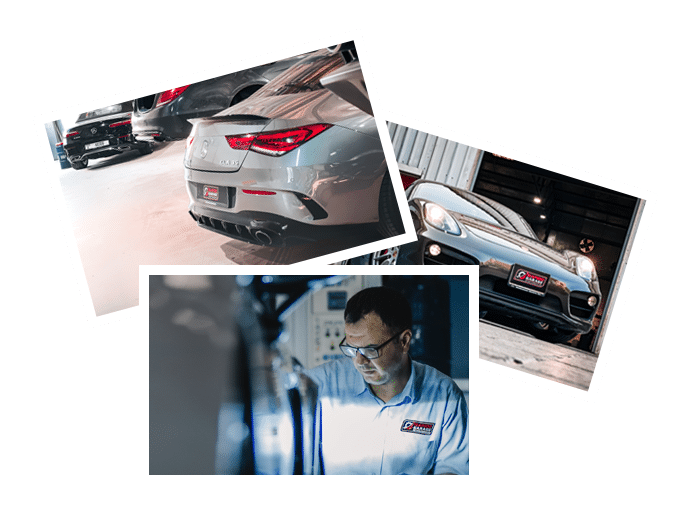 Rapido Garage's Auto Repair has all of the resources to meet your current and future needs for car air conditioning services, brake repairs and more.
Our professional mechanics in Dubai have access to advanced equipment for check engine light diagnostics, engine repairs, transmission repairs and other services. Whether you arrive at our service center for preventative maintenance services, car air conditioning services or any other needs, we will not stop until the work is done to your satisfaction.
Contact phone: +971-4-385-7779
Email: service@rapidogarage.com
Mon – Sat: 7:30 AM – 5:30 PM
Sat – Sun: 9:00 AM – 4:00 PM
Al Qouz Industrial Area 3, Near Al Qouz Mall, Dubai, UAE
Looking For a Place you can Trust to Keep your Vehicles Rolling. Book a Service