Car Engine Maintenance and Repair Service in Dubai, UAE
Most modern engines are complex, computerized units. And it often happens that the malfunction does not manifest itself for some time. Therefore, the most reliable way to detect it will be regular computer diagnostics of the engine in a technical service.
At the Rapido Garage  you will always receive accurate diagnostics of your car engine at the most affordable prices. We will professionally identify and fix all problems at an early stage, which will help save your money.
What is included in the Rapido Garage:
Preventative Maintenance, Diagnostic Services and Auto Repairs in Dubai, UAE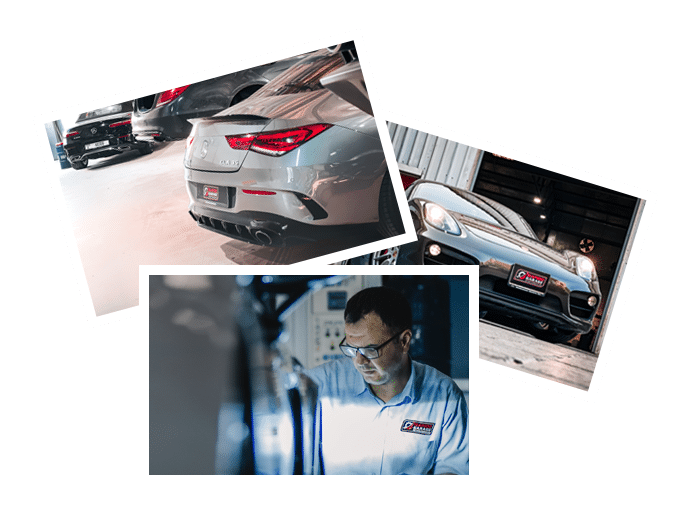 Engine indeed is the "heart" of any vehicle.
The internal combustion system in a car engine is where the energy is created to bring your car into motion. It was a far more efficient system that replaced the steam engines in 1900s thanks to pioneers like Karl Benz, Wilhelm Maybach and Gottlieb Daimler.
We, now, live in times where the performance of internal combustion engines reached a level of ultimate perfection due to relentless efforts by numerous car manufacturers to build better engines.
Generally speaking, your car engine health depends on numerous parts and factors.
The best way to look after the engine is to get your car serviced by a qualified team. By simply not skipping engine oil change service at set intervals you really save your time and avoid sudden breakdowns on road.
Contact phone: +971-4-385-7779
Email: service@rapidogarage.com
Mon – Sat: 7:30 AM – 5:30 PM
Sunday: Closed
Al Qouz Industrial Area 3, Near Al Qouz Mall, Dubai, UAE
Looking For a Place you can Trust to Keep your Vehicles Rolling. Book a Service
We undertake engine repairs, engine rebuilding tasks for all types of engines.
Signs that your engine needs repair:
The check engine light comes on intermittently
The engine revs poorly, loses power
Exhaust smoke color changed
There is a strange noise in the engine
Increased (up to 1 liter per 1000 km) oil consumption
High mileage (for most popular cars, the resource is about 250 thousand km)