Comprehensive Car Dent Repair Solutions
When it comes to maintaining the appearance and value of your car, dealing with dents can be a frustrating experience. Fortunately, at Rapido Garage in Dubai, we offer professional and reliable car dent repair services to help restore your vehicle's exterior to its former glory. Our team of skilled technicians specializes in repairing all types of dents, from minor dings to more extensive damage.
Our experienced technicians are well-versed in the art of dent repair. Using advanced techniques and state-of-the-art equipment, they can effectively remove dents without compromising the original paint finish of your vehicle.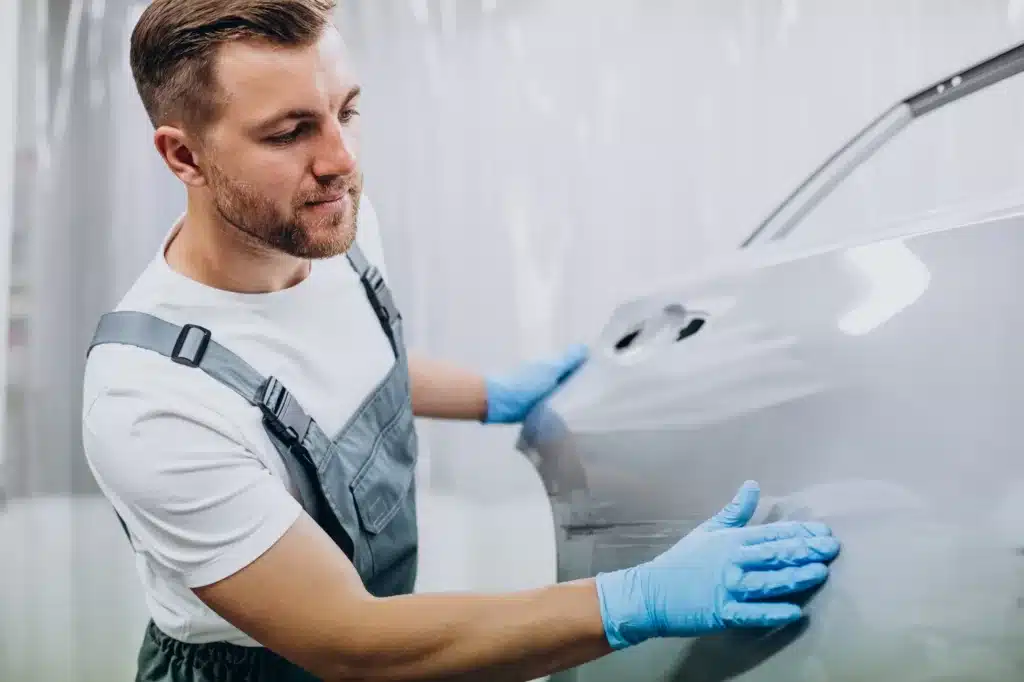 Preventative Maintenance, Diagnostic Services and Auto Repairs in Dubai, UAE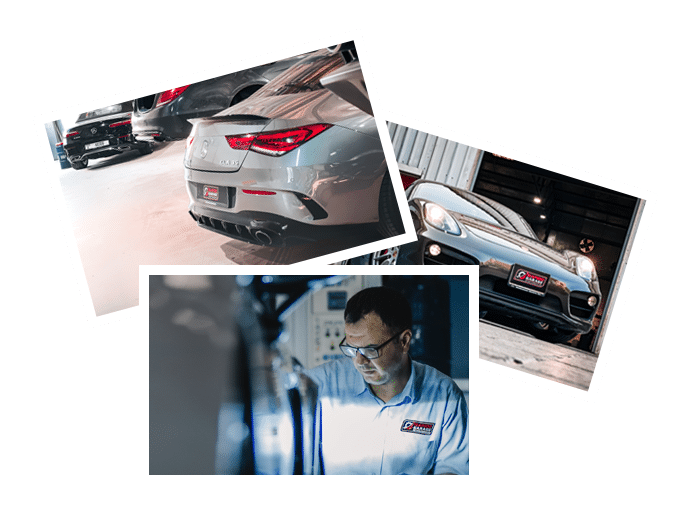 Dents, dings, scratches from parking lots can ruin the look of your car.
When it comes to repairing, painting the car panels, you need the assistance of talented car body repair professionals. The Rapido Garage Body shop team consists of experienced, skilled car body repair and paint specialists in Dubai to handle all car body repair and paint-related tasks.
Your car is your pride, and we know how to take care of it!
Contact phone: +971-4-385-7779
Email: service@rapidogarage.com
Mon – Sat: 8:00 AM – 6:30 PM
Sunday: Closed
Al Qouz Industrial Area 3, Near Al Qouz Mall, Dubai, UAE
Looking For a Place you can Trust to Keep your Vehicles Rolling. Book a Service
If you're in need of car dent repair services in Dubai, look no further than Rapido Garage. Our commitment to quality, expertise, and customer satisfaction sets us apart as a trusted destination for all your car repair needs. Contact us today to schedule an appointment and let our skilled technicians restore your vehicle's appearance to its former glory.
Comprehensive Car Dent Repair Solutions
At Rapido Garage, we understand that every dent is unique. That's why we provide comprehensive repair solutions tailored to the specific needs of your car. Whether it's a small dent or a larger, more complex repair, we have the expertise to handle it with precision and care.
Paintless Dent Repair (PDR)
We specialize in paintless dent repair, a technique that allows us to remove dents without the need for repainting. This process involves gently massaging the dent from the inside, preserving the original paint and finish of your vehicle. It is a cost-effective and time-efficient solution for minor dents.
Quality Materials and Tools
To ensure the highest quality repair, we use only premium materials and tools. Our team stays up-to-date with the latest industry advancements, allowing us to deliver exceptional results that meet or exceed your expectations.
Timely and Convenient Body Repair Service
At Rapido Garage, we understand the importance of your time and convenience. We strive to provide efficient and timely services, minimizing any disruption to your daily routine. Our dedicated team will work diligently to complete the dent repair process promptly, getting you back on the road as soon as possible.
Customer Satisfaction
Customer satisfaction is our top priority at Rapido Garage. We take pride in delivering excellent service and exceeding our customers' expectations. Our knowledgeable and friendly staff will ensure that all your questions are answered and that you are completely satisfied with the results.