Top Brakes Service in Dubai, UAE
In Rapido Garage is one of the best car repair center in Dubai and offers trusted car break repair services in Dubai. Car repair services is most important service for every cars. This car repair service in Dubai maintains the smooth riding for drivers. We monitor the general health of brake booster, master cylinder, hydraulic lines, brake pads, discs, ABS and all other parts to assure the road worthiness of your car.
What is included in the Rapido Garage:
Preventative Maintenance, Diagnostic Services and Auto Repairs in Dubai, UAE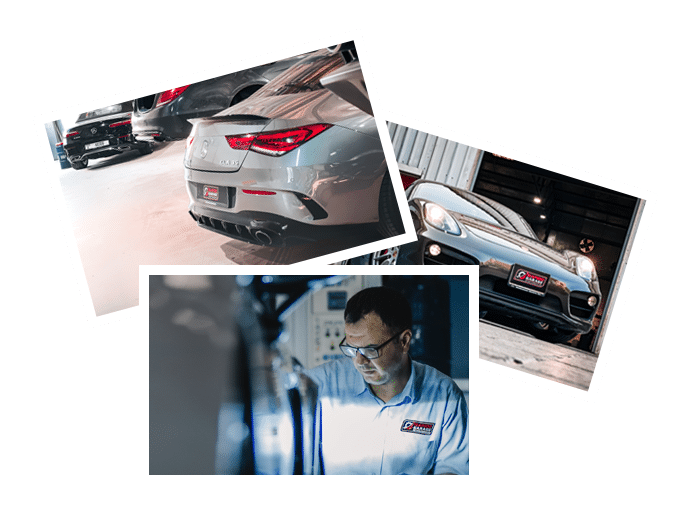 Rapido Garage's Auto Repair has all of the resources to meet your current and future needs for car air conditioning services, brake repairs and more.
Our professional mechanics in Dubai have access to advanced equipment for check engine light diagnostics, engine repairs, transmission repairs and other services. Whether you arrive at our service center for preventative maintenance services, car air conditioning services or any other needs, we will not stop until the work is done to your satisfaction.
Mon – Sat: 8:00 AM – 6:30 PM
Sunday: Closed
Al Qouz Industrial Area 3, Near Al Qouz Mall, Dubai, UAE
Looking For a Place you can Trust to Keep your Vehicles Rolling. Book a Service
Rapido Garage was founded on the belief that you should have a real dealership alternative that is not incredibly expensive whilst still meeting and exceeding, the standards you expect. It is our mission to offer top quality garage services to every vehicle that comes in through our gates in Dubai.
Rapido Garage is run by a team of dedicated automotive industry professionals for whom car maintenance and upkeep is a lifelong passion. Get the best car repair and maintenance services in Dubai with us.