Top Air Conditioning Service in Dubai, UAE
Driving a car without an Air Conditioning system in Dubai or in the UAE is something we can never imagine. Car AC maintenance is a very important thing for a car owner. Are you searching for trusted and professional car AC repair service center near you. Rapido Garage offer a wide range of car AC servicing and repair services in Dubai. We have the most advanced car Air Conditioning diagnostic tools and equipment to fix your car AC problems in Dubai. We use high quality Freon gas specific to the GCC region and follow best practices and standards set by car manufacturers in servicing, repairing your car air-conditioning system.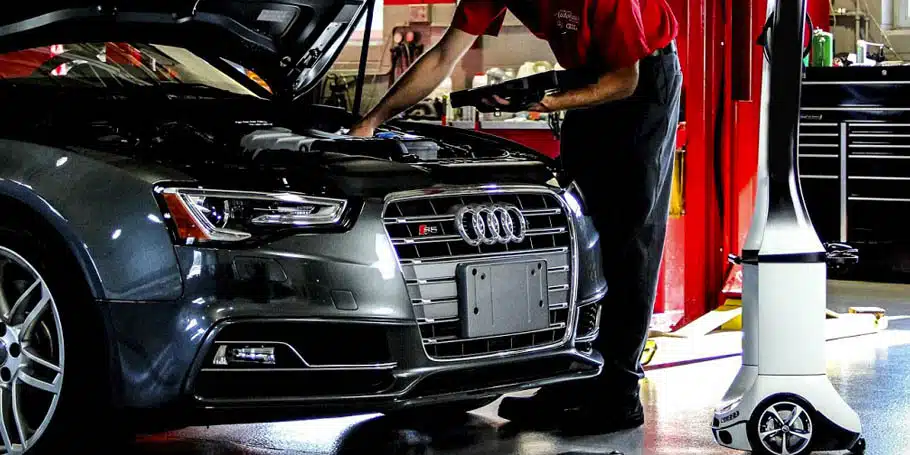 Preventative Maintenance, Diagnostic Services and Auto Repairs in Dubai, UAE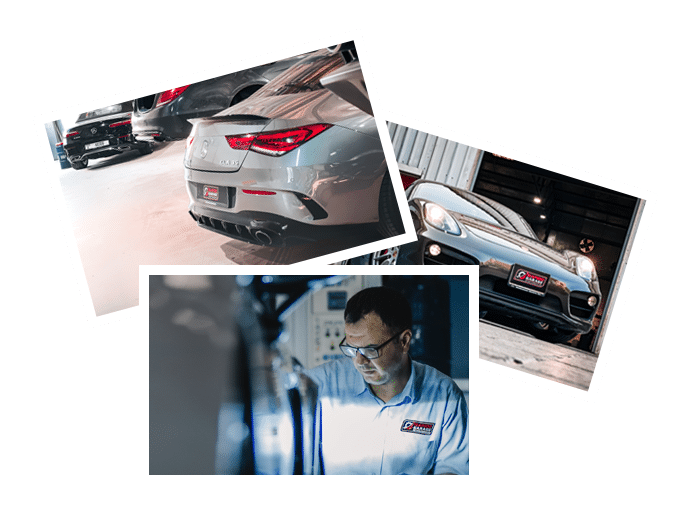 We have capability to identify the root cause of issues such as poor cooling, unpleasant smell or weird noise from the AC vents of your car and correctly, point what a/c components need replacement with our AC repair Services in Dubai.
We are mainly focused on BMW, Audi, Mercedes Benz, Land Rover, Porsche, Volkswagen, Mini Cooper and Bentley cars A/C repair and services in Dubai.
Rapido Garage has variety of modern tools and machinery to trace the exact location of leak, malfunctioning of a component across the A/C system and recommend the needed repairs like compressor repairs, gas refilling etc…
Mon – Sat: 8:00 AM – 6:30 PM
Sunday: Closed
Al Qouz Industrial Area 3, Near Al Qouz Mall, Dubai, UAE
Looking For a Place you can Trust to Keep your Vehicles Rolling. Book a Service
The air-conditioning system installed in modern cars is made of several components and sub-systems such as the condenser, compressor, expansion valve, evaporator, blower, and several hoses. In general, vehicle Air Conditioning is a sealed system that usually doesn't fail in 2 years but, the aging and wear of rubber, aluminum-made parts over time is unavoidable.
Once your car is older than three years, you are best advised to get it checked once a year at least to top of the gas or to have an idea of the general health of your vehicle's air-conditioning.
Maintaining a properly functioning car air conditioning system is essential for a comfortable driving experience in Dubai's hot climate. Rapido Garage, a trusted independent European car repair garage, specializes in offering comprehensive car AC maintenance and repair services. With a team of experienced technicians and advanced diagnostic equipment, we provide reliable solutions for car air conditioner repair, maintenance, diagnostics, and gas refilling services.
Car AC Maintenance and Repair Services in Dubai
Regular car AC maintenance is crucial to keep the system running efficiently and to avoid breakdowns. At Rapido Garage, we offer thorough car air con maintenance services, including inspection and cleaning of components, checking refrigerant levels, and ensuring proper airflow. Our skilled technicians follow industry best practices to ensure your car's air conditioning system remains in optimal condition.
Car AC Diagnostics
If your car's air conditioner is not cooling effectively or exhibiting any issues, our technicians perform comprehensive diagnostics to identify the problem. Using advanced diagnostic tools and their expertise, they pinpoint the root cause of the AC malfunction and provide accurate recommendations for repairs.
Car AC Repair in Dubai
Rapido Garage specializes in car air conditioner repair services. Whether it's a faulty compressor, leaky hoses, malfunctioning blower motor, or any other component issue, our skilled technicians have the knowledge and experience to diagnose and repair the problem efficiently. We use high-quality replacement parts to ensure long-lasting repairs.
Car AC Gas Refill and Recharge
Low refrigerant levels can lead to poor cooling performance in your car's AC system. Our technicians offer car AC gas refill and recharge services to ensure the proper functioning of your air conditioner. We use the recommended R1234yf gas, which is commonly used in modern vehicles, to recharge your car's AC system to its optimal capacity.
Expertise in European Cars
Rapido Garage specializes in servicing European car brands, including Audi, BMW, Mercedes-Benz, Volkswagen, and more. Our technicians are trained in the intricacies of European car AC systems, allowing them to provide accurate diagnosis and efficient repairs.
Vehicle Air Conditioner Repair in Dubai
Located in Dubai, Rapido Garage is your trusted destination for car AC repair services. Our technicians are well-versed in handling the unique challenges posed by Dubai's hot climate and can address AC issues specific to the region. We aim to restore your car's AC system to optimal performance, keeping you cool during your drives.
Rapido Garage is a reliable choice for car AC maintenance and car repair services in Dubai and the UAE. Whether you require car air conditioner repair, maintenance, diagnostics, or gas refilling services, our skilled technicians have the expertise to ensure your vehicle's AC system operates at its best. With a commitment to quality service and customer satisfaction, Rapido Garage keeps you cool and comfortable on the roads of Dubai.
Keywords: car AC maintenance, car air con maintenance, car AC diagnostics, car air conditioner repair, vehicle air conditioner repair, car air con gas refill, car AC gas recharge, car AC repair, car AC repair Dubai, R1234yf gas.